Emma is 20.5 months old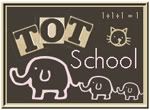 Last week we focused our Tot School activities on the letter B. Emma really enjoyed coloring with sidewalk chalk again. I wrote
B
on the sidewalk and tried to draw a few pictures of things that start with B.
Emma had fun coloring a picture of a banana (which she says sometimes, "manana").
Another new word for Emma was
bus.
She had called buses trucks up until this week, but now she is quite adept at pointing out every bus we see when we are out (and enjoys looking out her bedroom window for them).
We had a lot of fun reading some special
B
books from the library.
The Boy on the Bus
and
The Bridge is Up
were both great books (and helped Emma with recognizing
buses
in real life). Emma has a great
bzzzz
noise now that usually involves a ton of spit!
We also read a couple of books about
boats
, which is another one of Emma's new words!
One of her favorite activities this week was
bubbles
. Emma had fun trying to catch them, and asked to play bubbles several other times.
We've been pretty busy this week, so our
C
activities have been less elaborate. Emma has enjoyed her special books again, especially
Caps for Sale
. She loves to do hand motions along with the peddler and the monkeys!
Emma also had Daddy read her
Cinderella
. We were impressed that she stayed focused for the whole book and really seemed to enjoy it.
We had fun singing songs about
choo

-

choos
(even though they are technically trains!) along to
Laurie Berkner
-- I've been working on the railroad and Little Red Caboose.
Emma also got her first taste of really helping me to cook! We made sugar cookies for some friends who were coming over, and Emma loved to help. She sat on the counter and wore her apron.
She helped me to add the ingredients (see her chubby hand in there?) and she and Daddy decorated the cookies! She also was a smart little cookie by reaching up on the counter and getting a second helping off the cooling rack by herself!
A very unplanned part of Tot School this week was helping Mommy
clean
! I did not encourage her at all; in fact, I was planning on her just reading some books while I cleaned, but Emma really wanted to help. She is all about sweeping (we had to move the broom).
And she loved to vacuum too! She pushed the vacuum back and forth across the carpet, and then while I vacuumed she pushed the canister around the room behind me!
A favorite activity that we had not done for a few weeks has been playing with beads (beads is a new word now too!). She's been playing with them in her high chair while Martin helps me with dinner many nights, but she asked for them several times this week too. I don't think we even had them out for
B
week, but she has had a blast!
Little cutie also had a great time at our church retreat last weekend. We spent the afternoon/evening on Friday and the morning/afternoon on Saturday at Willow Valley in Lancaster. Emma slept in a queen bed and did a great job (she even talked in her sleep). We didn't even bring a
sippy
cup along for her; she's been drinking out of a regular cup for a week now! We also had a great time on the "water playground"...Emma loved that she could walk around in the water, and could not get enough of the
waterslide
.
She's still quite obsessed with shoes...
We are looking forward to
letter D
week next week!