Emma is 20 months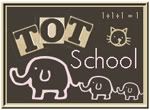 \
We are down to the final weeks before our newest addition arrives, so I felt like I really needed to have a good plan about activities to do with Emma or else I'll end up just having her "play" and she will be bored in no time! This week we started doing a letter of the alphabet...A
We took a trip to the Baltimore Zoo to get the week started. Emma enjoyed seeing the animals in person SO MUCH!
Emma loves books so much, I checked out several books with 'A' themes from the library (ants, airplanes, apples). She has added airplane and apple to her quickly growing vocabulary! We also read Dr. Seuss's ABC book a number of times, focusing on the letter A. She recognizes alligators now, and will clap her hands together and say "snap, snap".
One of our activities early in the week was coloring an apple with a letter A on it...Emma loves to color!
We've also had a lot of fun using sidewalk chalk lately, now that it is a little cooler out during the day! I drew an apple and a letter A for Emma, and she really liked pointing to it and saying apple every time we went outside.
We capped off 'A' week by going apple picking over the weekend! Emma really enjoyed Lockbriar when we went for berries earlier in the summer. We had a nice surprise and found out that there were raspberries too!
But of course, we picked a number of apples. Emma was super excited, and has loved seeing the apples on our dining room table.
This week we are working on the letter B, and its been a blast! More on that next week!